After suffering a major heart attack while playing golf in Birmingham, Alabama, in 2001, Lord Piers Wedgwood, international ambassador for Wedgwood China and Waterford Crystal, and member of the British House of Lords, was inspired to give back to the community. Following his recovery, Lord Wedgwood formed the Lord Wedgwood Charity with Birmingham-based business leaders to help place Automatic External Defibrillators (AEDs) in high schools and community gathering places.
In, 2002, Lord Wedgwood and long-time friend and business partner, Frank Bromberg, III, along with Floyd Larkin and Robbie Robertson, created the Lord Wedgwood Blue Dinner and Wedgwood Links to Life Celebrity Golf Classic to raise funds.  


Since its establishment, the Lord Wedgwood Charity has raised in excess of $600,000.00 and placed over 450 AEDs and Cradea Screen (EKG Devices) all across the US mainly Alabama, Georgia, Tennessee, Florida, Virginia, Mississippi, Louisiana Pennsylvania and Texas. The charity is proud that at least five lives (and many more unknown) have been saved due to its donations and the awareness it has raised.


After the death of Lord Wedgwood in 2013, the charity has taken a more aggressive approach and got involved with the preventative side by supplying ECG devices for Heart Screenings and by funding the research from ASMI.


Starting in 2018, Wedgwood Charity will also start supplying Schools and other organizations with the CPR, AED and Basic Life support training they need.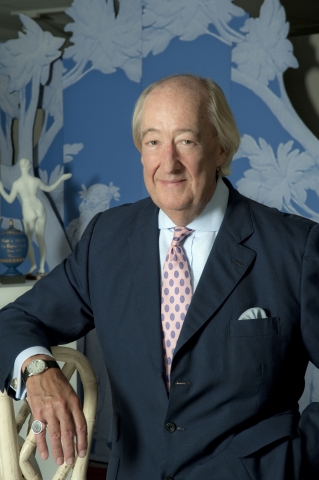 Our mission is to fight sudden cardiac arrest, which claims more than 250,000 lives per year.  It is also our mission to raise awareness about the need for public access defibrillation in community locations and increase the importance of pre-screening in young athletes.
Our purpose is to raise funds in order to organize and participate in pre-screening of young athletes and to also provide AED's in strategic community locations. 
To make public access to defibrillation and pre-screening of young athletes the standard, not the exception, and to help drastically reduce the number of cardiac related deaths in your athletes in the future.